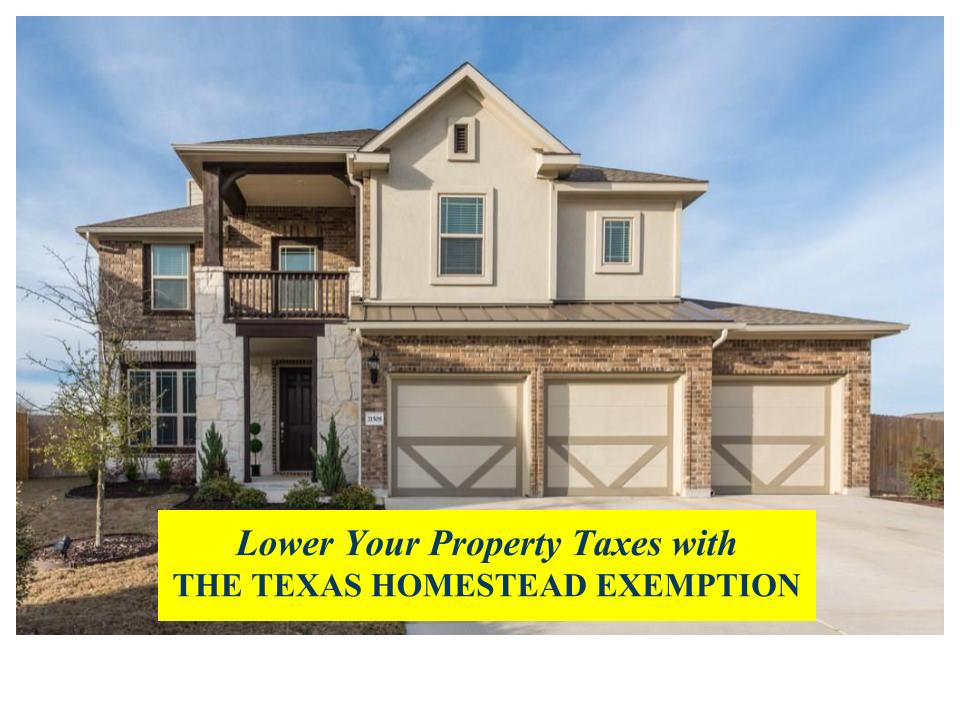 If you purchased your primary home in 2018, don't forget to file for your Homestead Exemption and lower your property taxes!
What is Homestead Exemption?
The exemption is a benefit to homeowners that allows for the removal of a portion of the home's value from taxation, which lowers the property taxes you have to pay each year. In some instances, it can also "cap" the net tax amount of increases that happen in future years. The homeowners only need to do this once, and the homestead exemption will remain on the property until you sell.
Requirements:
There are few specific requirements to qualify for the homestead exemption:
You must be the owner of the property you filing the homestead exemption
You must use the home as your principal residence on January 1
Your driver's license matches the address you are claiming as the homestead
How to File?
You may file online, by mail or in person, please click the links below for the county of your residence for more information:
Travis County
https://www.traviscad.org/…/50-114_HomesteadExemptionApplic…
Williamson County
https://www.wcad.org/online-exemption-information/
Hays County
https://www.hayscad.com/PA/forms/homestead.pdf
Bastrop County
http://bisfiles.co/…/forms/50-114.pdfdroppable-1546446846363
If you need any further assistance, please contact any of our team members or call our office at 877.987.7653